We will be exhibiting TVB at SfN this year, along side our collaborators The Human Brain Project (HBP) and International Neuroinformatics Coordinating Facility (INCF), who will be in booths not too far away - so come and say hello!
Along with showcasing TVB at the booth, we will also be featuring a dedicated Virtual Brain Poster session (#705).
The poster session includes 11 presentations from 8AM - 11AM. This session will be especially helpful to those wanting to learn more about the various practical applications of TVB, and to meet the people behind TVB.
So, we hope to see you there, at the booth or at the poster sessions. In any case, SFN 2019 is going to be wonderful as usual!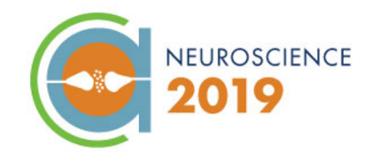 Visit website